DR. AHMET SÜMEN
Doktor Ahmet Sümen, 1976 Denizli doğumludur. İlk, orta ve lise öğrenimini Denizli'de tamamlamıştır. Uludağ üniveristesi Tıp Fakültesinden 2000 yılında mezun olduktan sonra 2001-2005 yılları arasında da Pamukkale Üniversitesinde Fiziksel Tıp ve Rehabilitasyon ihtisasını gerçekleştirdi. Gerek uzmanlık eğitimi sırasında, gerekse uzmanlığı süresince ağrı tedavisi, romatoloji ve sinir sistemi hastalıkları üzerine yoğunlaştı. Özellikle romatizma ve sinir sistemi hastalıklarının teşhisinde kullanılan ultrason ve EMG konularında önemli çalışmalarda bulunmuştur. Ultrasonografi ve fluoroskopi rehberliğinde yapılan bel fıtığında epidural tedavi (nokta atışı) yanında, gelişmiş, girişimsel ağrı tedavileri konusunda önemli bir tecrübeye sahiptir. Sağlık bakanlığı onaylı akupunktur uygulama yetkisine sahip olup, migren ve kas ağrılarının tedavisinde kullanmaktadır. Çalışmalarına halen İstanbul Bakırköy' de bulunan Bakırköy Ağrı Merkezinde devam etmektedir.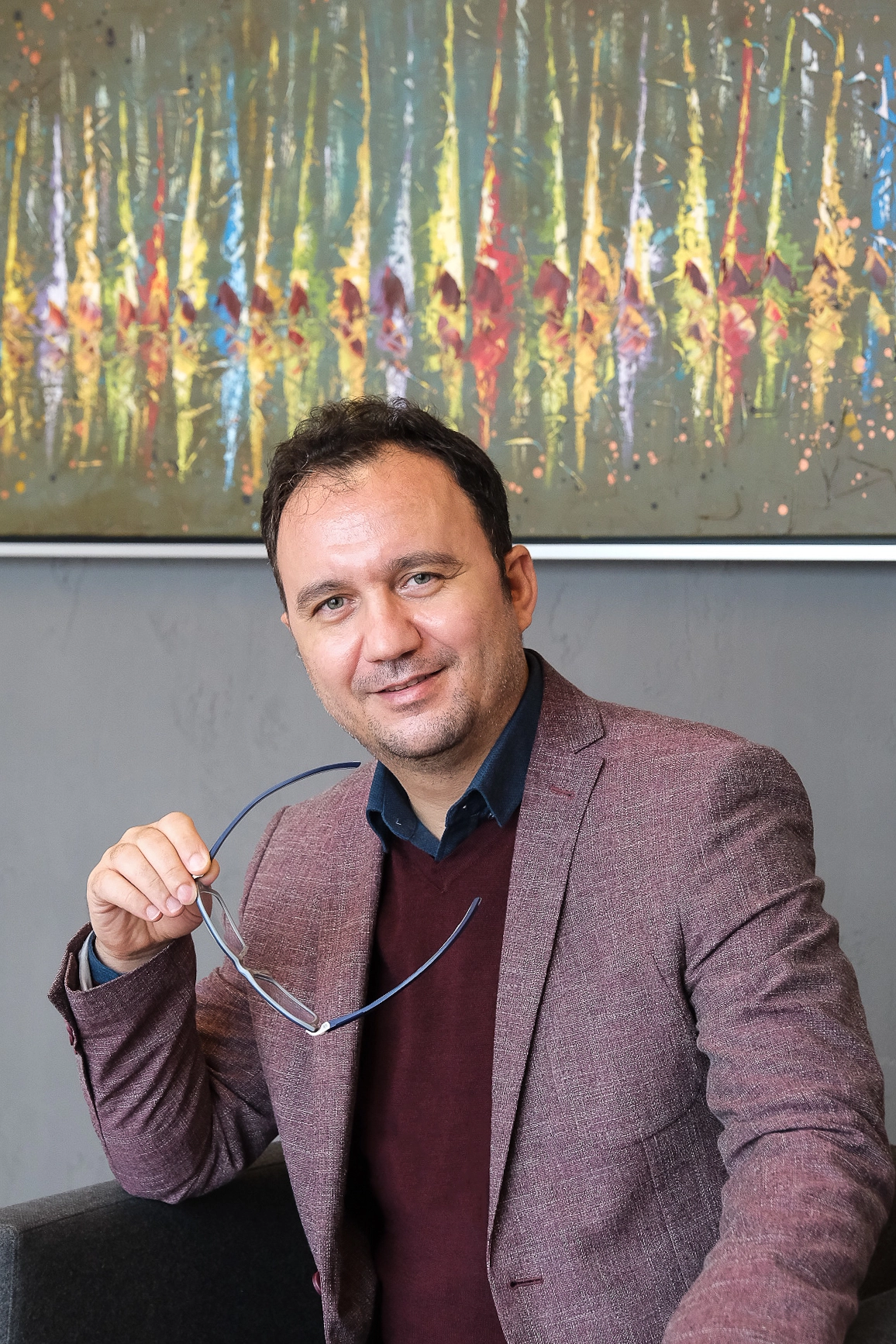 AREAS OF EXPERTISE
Fiziksel Tıp
Rehabilitasyon
Emg
Ağrı Tedavisi
EDUCATION
1990-1993 Lise, Denizli Lisesi
1994-2000 Tıp Fakültesi,Uludağ Üniversitesi
2001-2005 Fiziksel Tıp ve Rehabilitasyon İhtisası,Pamukkale Üniversitesi
2005-2006 Öğretim Görevlisi Uzman Doktor, Pamukkale Üniversitesi
21. Ulusal FTR Kongresi, TFTR Derneği, 2007 / ANTALYA
23. Ulusal FTR KongresiTFTR Derneği, .2011 / ANTALYA
Osteoporoz ve Kemik Kalitesi Sempozyumu, 2003 / MUĞLA
3. Ulusal Sinir Bilimleri Kongresi, 2004 / DENİZLİ
19. Ulusal FTR Kongresi, 2003 / ANTALYA
Alternatif Tıp Kongresi, 2004 / İSTANBUL
4. Ulusal Ortez Protez Kongresi, 2003 / ANKARA
Uluslararası Türk Alman Romatoloji ve Rehabilitasyon Günleri, 2002 / ANTALYA
Nörolojik Restorasyon, Havana, 2009 / KÜBA
Manuel Terapi Kursu, İstanbul, 2004 / İSTANBUL
Hareket Sistemi Hastalıklarında Manuel Terapi, 2003 / ANTALYA
Calsiffied Tissues, University of Wien, 2009 / VİYANA / AVUSTURYA
Nörolojik ve Ortopedik Rehabilitasyon, TSK Rehabilitasyon ve Bakım Merkezi/Ankara, 2004 / ANKARA
Nöral Terapi Kursu, Antalya, 2011 / ANTALYA
Ozon Kursu, Antalya, 2011 / ANTALYAEklem İçi Enjeksiyon Kursu, İzmir, 2002 / İZMİR
Elektriksel Sinir Stimulasyonu, Lazer akupunktur, Tez Çalışması, 2005 / DENİZLİ
EMG eğitimi, Pamukkale Üni. 2001-2005 / DENİZLİ
Muskuloskeletal USG eğitimi, Antalya 2010-2011 ( 6 ay ) / ANTALYA
Kineziotape kursu, 2012 / İSTANBULTürk Romatoloji Kongresi, 2012 / ANTALYA
Teropatik Enjeksiyonlar Kursu, Antalya 2012Akupunktur Eğitimi( 6 ay ), Yeditepe Üni. 2012 / İSTANBUL
Klinik Nörofizyoloji Sempozyumu katılım sertifikası 2013 / ANTALYA
Ağrı Sempozyumu katılım sertifikası 2013 / ANTALYA
24. Ulusal Fiziksel Tıp ve Rehabilitasyon Kongresi, 2013, AntalyaLomber Omurganın İnvazif Girişimlerle Tedavisi Kursu,2013 / ANTALYA
Meme Kanseri Rehabilitasyonu ve Üst Ekstremite Lenfödem Kursu, 2013
15. İsmet Çetinyalçın Günleri, Alt ekstremite tuzak nöropatileri, 2013 / İSTANBUL
İntraoperativ nöromonitorizasyon çalıştayı ,Kasım 2013 Liv Hospital / İSTANBUL
Medexpo Medikal Fuar , 2014 Tüyap / İSTANBUL13. Ulusal Ağrı Kongresi, 2014 / İSTANBUL
25. Ulusal Fiziksel Tıp ve Rehabilitasyon kongresi 22-26 Nisan 2015, Antalya
Synovial Osteochondromatosis Of Elbow: Case Report
Musculoskeletal Ultrasonographic Protocols of our Clinic
Ankylosing Spondylitis With Symmetrical Poly-Articular Involvement: Case Report
Complications Of Local Corticosteroid Administrations: 2 Case Presentations
Efficacy of low level laser therapy intramuscular electrical stimulation myofascial pain syndrome ( J.
Back Musculoskeletal Rehabilitation , 2014 )
A Case of pancoast tumor, manifested by chronic back pain
Complex Regıonal Paın Syndrome Related To Venıpuncture From Antecubıtal Regıon Of The Arm
Mımıckıng Lumbar Radıculopathy, Psoas Abscess Wıth Hımself In A Case Of Hodgkın'S Lymphoma
A Case Of Complıcated Hand Injury: Clınıcal, Electrophysıologıcal And Ultrasonographıc Evaluatıon
24rd National Physical Medicine and Rehabilitation Congress Turk Phys Med Rehab 2013:59Suppl:1-499
GET AN APPOINTMENT FOR DIAGNOSIS AND TREATMENT
Do not allow sports injuries, joint aches and musculoskeletal disorders to slow you down. Make an appointment today for the diagnosis from Bakırköy Ağrı Center and treat our pain and injuries from our first class experts. Lighten your severe pain and return to your active lifestyle.